19th Annual Governors Conference on Travel & Tourism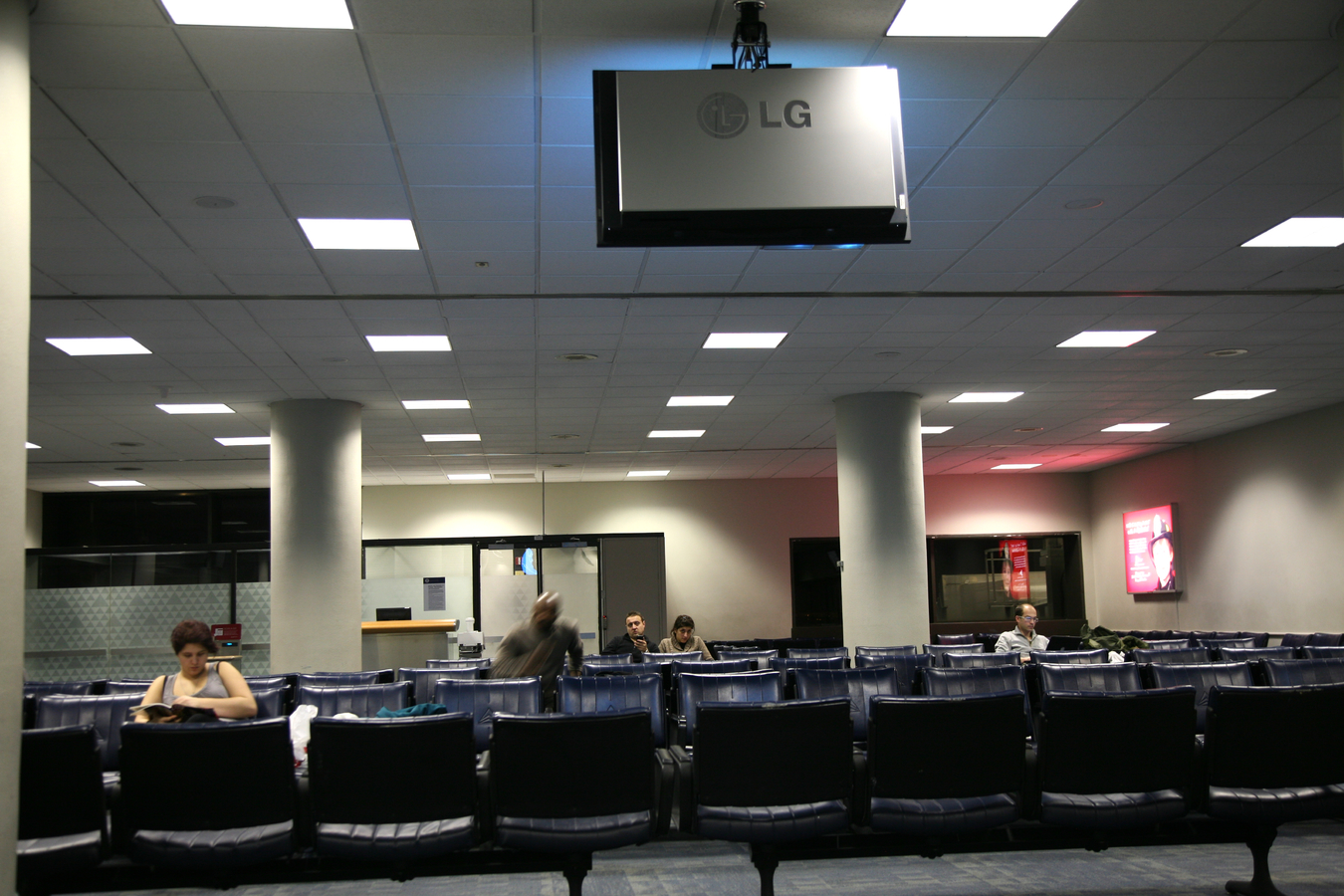 Sheraton Springfield Hotel
Join your colleagues in the tourism and hospitality industries as we come together for the most important annual gathering of travel businesses in Massachusetts. This jam-packed two-day conference promises to be the best ever and will offer quality keynote addresses, breakout sessions and networking opportunities designed to keep you informed about the current state of the industry, marketing trends and the latest research on this 11 billion dollar industry for Massachusetts.
Highlights include:
Keynote Presenter Biographies
Breakout sessions featuring:
Breakout Presenter Biographies
Also, Marketing your On-Line Press Room, Customer Relationship Marketing, Rural Tourism Development, Effective Marketing to the Gay and Lesbian Market, Return on Investment and International Marketing!
Click here to see our Program At A Glance
ALL NEW FOR '06; ENHANCED ONLINE REGISTRATION!
Now all registration and payment for the conference is on-line. This efficient and extremely secure process will make your registration experience as easy as it can possibly be. No more cumbersome registration forms, check writing or stamps. You can pay using your favorite credit or debit card, and for transactions in excess of $500 you can pay by electronic check. You may also register for yourself or for everyone in your organization, in single or multiple registration categories, and pay for it all in one easy payment transaction. NEW this year: you can access your registration on-line to amend or upgrade your registration. You can purchase a sponsorship, a table in our marketplace, or tickets and tables to the Gala Dinner and Awards Ceremony.
There are three simple registration categories for 2006:
12:15 pm: Luncheon and Keynote Presentation
2:30 pm: Coffee Service
3:00 pm: Concurrent Workshops
5:00 pm: Wine Tasting and Informal Networking Session
6:00 pm: Reception
7:30 pm: Gala Dinner and Awards Ceremony
Thursday, March 30
8:30 am: Breakfast, Remarks and Keynote Presentation
9:45 am: Coffee Service
10:00 am: Concurrent Workshops
12:00 pm: Luncheon and Keynote Presentation
CONFERENCE KEYNOTE AND BREAKOUT PRESENTER BIOGRAPHIES:
Keynote Presenters:
Wednesday, March 29, Breakfast: Mark V. Lomanno is President of Smith Travel Research (STR), the leading authority on current trends in occupancy, room rate and supply/demand data for the U.S. and the North American lodging industries. Mr. Lomanno serves on the advisory boards of the HSMAI Foundation, Travel Industry of America, The Center for Hospitality Research at Cornell University, and Priceline.com. He writes a monthly column for Hotel Motel Management magazine. Because of his in-depth understanding of current industry issues Mr. Lomanno is asked to give numerous speeches at industry seminars and hotel company meetings throughout the year. He is also a frequent guest lecturer at the School of Hotel Administration at Cornell University. Prior to joining STR, Mr. Lomanno was National Director of Research for Laventhol & Horwath and has over twenty years of experience in lodging industry research.
Wednesday, March 29, Luncheon: Valerie Oberle, President, The Oberle Group has executive leadership experience in human resource management, training and development, employee communication, business and alliance development, and resort and theme park operations. Prior to forming her own company in 1997, she was one of the first women to be named Vice President at Walt Disney World Resort in Florida, where she was responsible for the world-renowned Disney University.
Thursday, March 30, Breakfast: Michael A. Leven, President & Chief Executive Officer, US Franchise Systems, has spent his entire 44-year career in the hotel industry. Prior to forming US Franchise Systems, Inc. in 1995 – which franchises the Microtel Inns & Suites, Hawthorn Suites, and America's Best Inns & Suites hotel brands – he was president and chief operating officer of Holiday Inn Worldwide. From 1985 to 1990, Leven was president of Days Inn of America, where he led Days' initiatives to hire older workers, people with disabilities and the homeless, and was recognized by AARP as "Outstanding Employer." Leven also served as president of Americana Hotels.
Thursday, March 30, Luncheon: Rudy Maxa is one of America's premier consumer travel experts whose writings and radio and television shows have helped save thousands of travelers both time and money. A former Washington Post investigative reporter and life-long traveler, Rudy began covering the travel industry 13 years ago for public radio's evening business show, "Marketplace" where his bi-weekly commentaries under his moniker, "The Savvy Traveler," are currently heard by nearly five million listeners.
Concurrent Seminars, Wednesday, March 29:
Marketing Your Online Press Room: Professor Sreenath Sreenivasan teaches at Columbia's Graduate School of Journalism where he is the Dean of students, in charge of the school's new media/web journalism program and also teaches workshops in "Smarter Surfing: Better Use of Your Web Time" in newsrooms and educational institutions around the US and abroad. He is a regular on WABC-7's Tech Guru Segments discussing technology trends, and he has written for The New York Times, Time Digital and Rolling Stone.
Customer Relationship Marketing: Jeff Freedman, Marketing Principal, Small Army. As Co-Founder and Marketing Principal of Small Army, Jeff drives client strategy, technology marketing initiatives and account service. His fourteen years in the business began planning and buying more than $100 million of media at Hill, Holliday for accounts that included Wang, Lotus and Hyatt hotels. From there he joined technology and B2B specialist DRK Advertising as head of media and research then rolled the dice with start up Cohn Godley Norwood as the fourth member of the team. In addition to running media and research at CGN, Jeff also founded the interactive department at a time when few clients had ever heard of the web. Bringing a marketing discipline to a technology offering, he developed sites that included Chevy Chase Bank, Stein Roe, Web Marketing Association, Salomon Smith Barney, CompUSA and launched the first U.S. based Broadvision sites for Liberty Financial Companies.
Rural Tourism Development: Peter Jorgenson, Founder and Principle of Heartland Consulting in Decorah, Iowa, provides services to organizations seeking to develop and enhance their programs in heritage tourism. As Group Travel Manager for the Silos and Smokestacks National Heritage Area, Peter began a program in agritourism in 1999 that has received national attention. Now with nearly 100 working farms and agribusinesses in the 37-county area open to motor coach groups, the program was a finalist in the Travel Industry Association of America's Odyssey Award for Cultural Heritage in 2004 and received a Tourism Cares for Tomorrow grant in 2005. He also serves on the National Tour Association Advisory Board for Cultural Enrichment and has had articles published in The Group Travel Leader, NTA Courrier, Group Tour Magazine and Student Group Tour Magazine.
Effective Marketing to the Gay and Lesbian Market: Thomas R. Roth is founder and President of Community Marketing Inc, a San Francisco based independent gay market research and communications company. Utilizing Mr. Roth's experience, marketing skills, MBA training and innovative approaches, Community Marketing, Inc. develops products and services to help clients reach and serve the gay and lesbian community. Included in Community Marketing, Inc.'s portfolio of services developed by Mr. Roth is the Gay & Lesbian World Travel Expo series in major markets; the International Conference on Gay & Lesbian Tourism; Gay Travel News consumer newsletter; the annual Gay & Lesbian Travel Industry Directory for travel professionals, and speaking engagements at conventions, conferences and trade shows including ATME, IACVB, IGLTA, HSMAI, WTM, NTA and The Travel Institute (formerly ICTA), among others.
Return on Investment: Denise Miller, Vice President, Strategic Marketing & Research, Inc. was in the first class of women admitted to Notre Dame University where she majored in Asian studies and spent a school year in Japan. Her attachment to adventure has led to a keen interest in travel and tourism in both her personal and professional life. Denise has served as leader of three different visitors bureaus – including Director of Indiana Tourism Division. In 1992. She has won a number of awards from the Travel & Tourism Research Association for her efforts. As Vice President at SMRI, Denise has pioneered many initiatives, primarily in the travel and tourism industry. She continues to seek out new clients, design research methodologies, supervise implementation of projects, analyze data and consult with clients on ways to put the findings to work.